A leading UK financial advisor sees the Ethereum award at $ 2,500 by the end of 2018.
The deVere Group is one of the leading independent financial advisors worldwide. The company advises over 80,000 customers in over 100 different countries. Customers invested more than $ 10 billion.
According to a recent assessment by the deVere Group, analysts believe the Ethereum price could rise to $ 2,500 by the end of 2018. For 2019 and 2020, the company sees no end to the growth.
The reasons behind the increase in Ethereum's share price are the increasing interest in cryptocurrencies and the use of smart contracts. DeVere CEO Nigel Green says:
"The price of Ethereum is expected to increase significantly this year, and could hit $ 2,500 by the end of 2018 with a further increase by 2019 and 2020 […] This general upswing will be fueled by three mains drivers. First, more and more platforms are using Ethereum as a means of trading. Second, the increased use of smart contracts by Ethereum. And third, the decentralization of cloud computing. "
The Ethereum price is currently at 687 US dollars, but had its peak at over 1,400 US dollars. Like many other cryptocurrencies, Ethereum has also lost much of its value since the beginning of the year but appears to be recovering at the moment.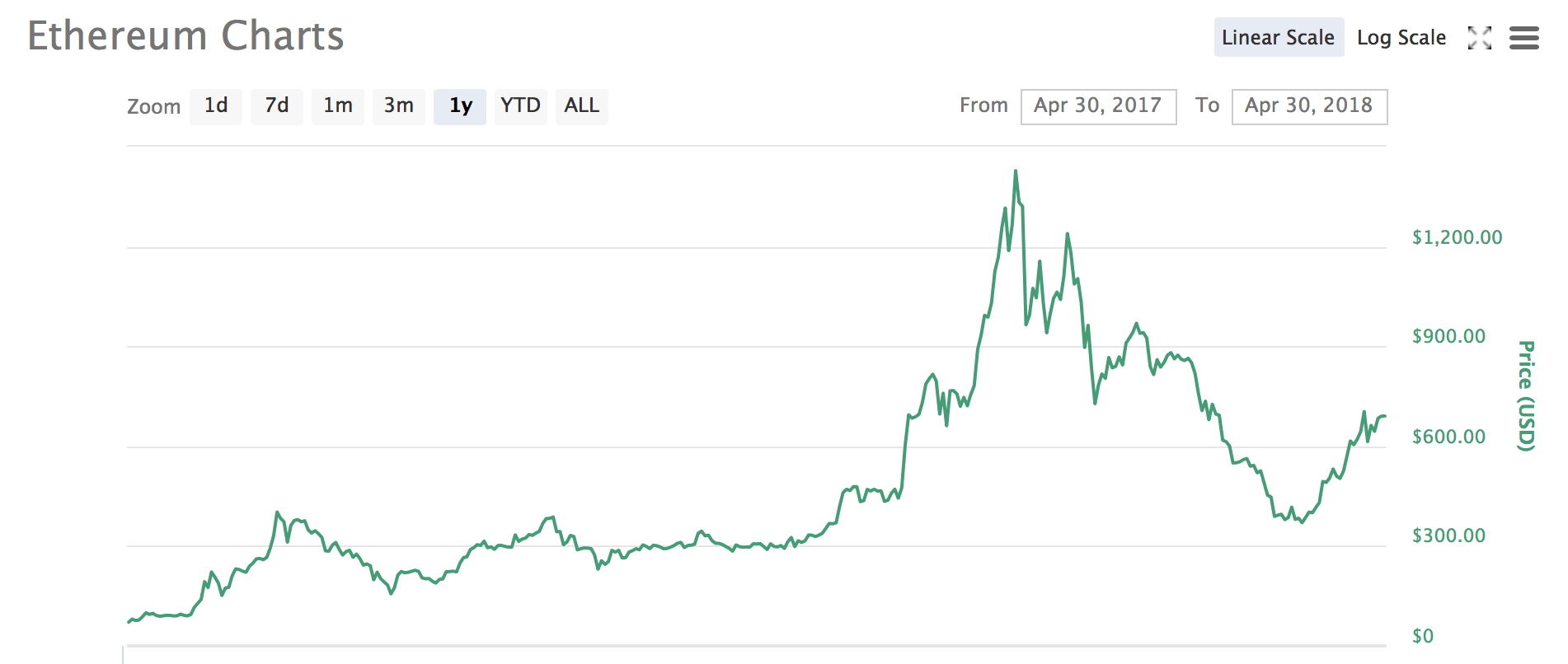 Basically one should be cautious with such Analysten statements. Lately, analysts have been predicting big price jumps in cryptocurrencies. However, it should not be forgotten that the larger the forecasted price jumps are, the greater the press they get with their prediction. But the Ethereum can continue to grow in the future, the experts agree on.